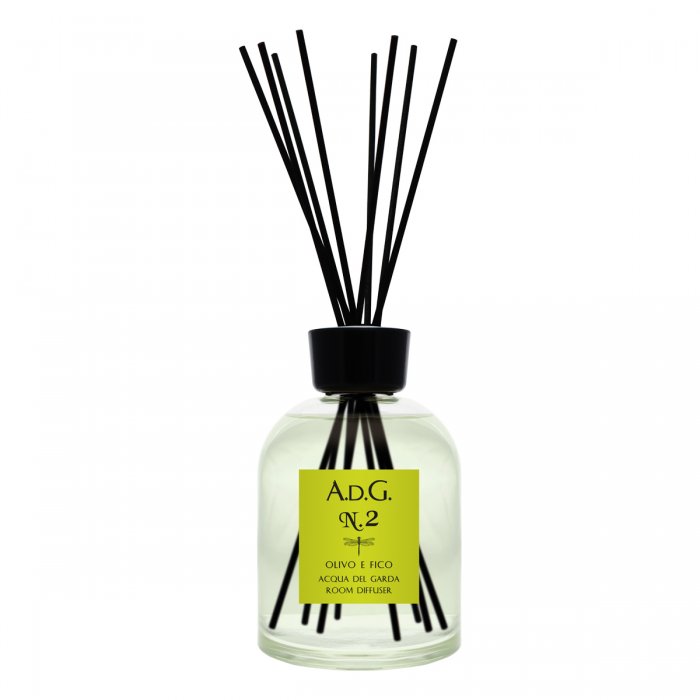 Room Diffuser
A.D.G. N. 2 - OLIVO E FICO
250 ML
A balsamic note that captures with its fresh notes of Bergamot and Lemon, along with the heart of this territory the Olive and Fig essence, which leaves us with floral and woody hints.
Room Diffusor with 8 black sticks- it lasts for 110 days.