Acqua del Garda
From the essence of a magical place, from the scents of its land and of its fruits – that is where Acqua del Garda is born.
All of its fragrances are conceived with the intention to recreate an invisible and indissoluble link with the land on which Lake Garda is situated. A simple but ambitious aim: to pour into a perfume the unique feelings and emotions that characterize this land.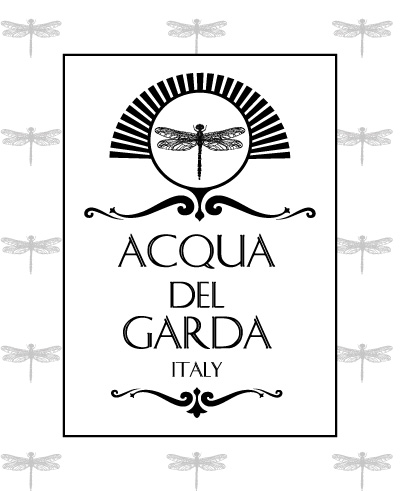 Our Inspiration
Each fragrance consists exclusively of typical elements taken from this land, essences and extracts full of emotions and memories.
The symbol of Acqua del Garda is the dragonfly, elegant creature whose life is closely linked to the lake. Since ancient times it represented transformation, maturity but also grace and freedom.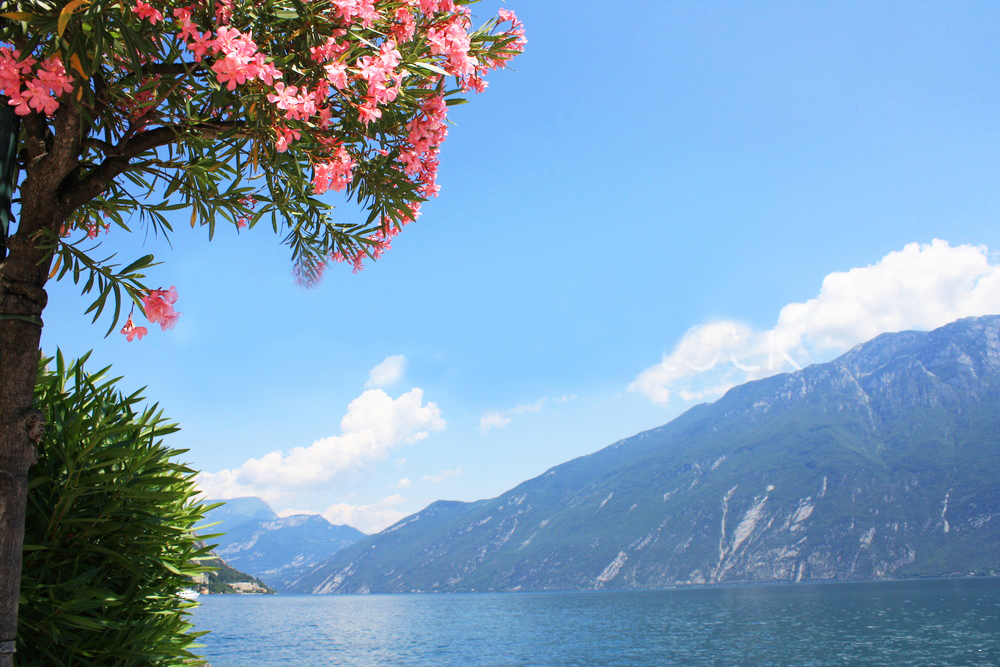 Territory
Lake Garda is the largest of the Italian lakes located in the northern part.
Thanks to the peculiarity of this climate vineyards and olive trees characterize the eastern coast of Lake Garda, where there is an excellent production of wine and oil.
Lake Garda for the Great characters of history
Lake Garda has been a source of inspiration since the beginning: Catullo admired the beauty of the lake and also Virgilio and Dante Alighieri, that dedicated their verses to the Lake .
Goethe who was so enchanted by the lake that he praised it as an "admirable creation of the nature".
Even Giosuè Carducci wrote the Ode "Da Desenzano" and Stendhal defined it as 'The most beautiful landscape in the world'.
Lake Garda also inspired works of art, some created by Klimt, who painted the characteristic village of Malcesine in colorful and touching painting.
Finally, Gabriele D'Annunzio chose Gardone Riviera as a location for his "Vittoriale Degli Italiani": a compound that was built between 1921 and 1938 to remember the deeds of the Italians during WW1.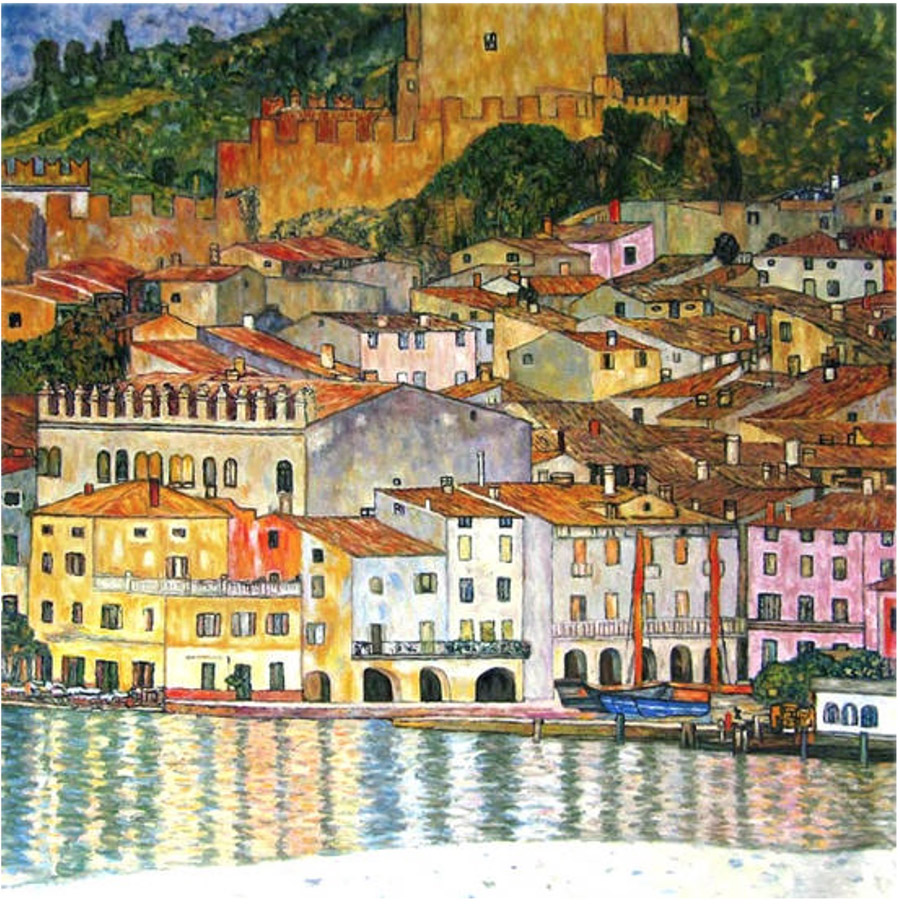 Gustav Klimt, Malcesine am Gardasee, 1913