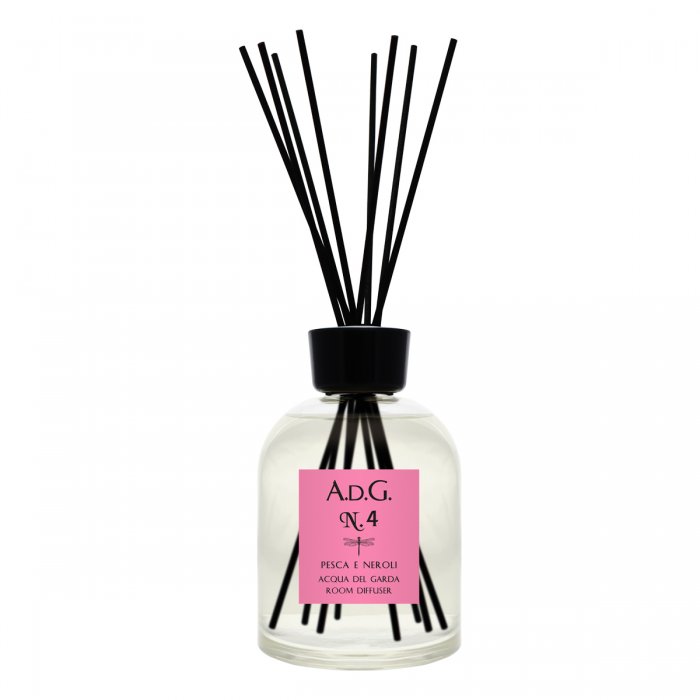 Room Diffuser
A.D.G. N. 4 - PESCA E NEROLI
250 ML
A sweet mixture that starts with delicate scents of Violet, it continues with fruity and romantic notes of Peach and ends with a sensual Musk hint. A real bouquet of aromas.
Room Diffusor with 8 black sticks- it lasts for 110 days.