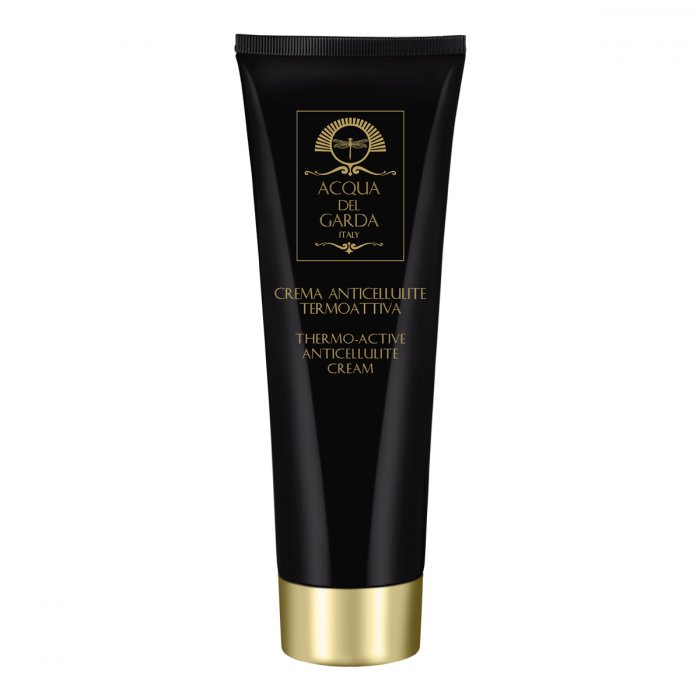 THERMO-ACTIVE ANTICELLULITE CREAM
WOMAN
250ML
A scented lotion specially formulated to combat cellulite, it is an ultra-concentrated of vegetable caffeine, grape and aescin extract, with a triple action: prevent and burn storage of fat; stimulate lymphatic drainage to improve natural expulsion of moistuge; improve skin firmness and elasticity.
Following application, skin is left instantly smooth, tonic and firm while the thermo-active molecule, with beneficial warming effect, counteracts lipid deposits on legs, abdomen and buttocks.
Paraben free - Mineral oils free - Vaseline free - Dermatologically tested
Warnings: Thermo-active molecule generates a pleasant feeling of warmth and a slight reddening of skin, for about 15/30 minutes. Avoid contact with eyes and mucous membranes, in case of eye contact, rinse abundantly with fresh water. Contraindicated for sensitive skin. Avoid use in case of capillary fragility or varicose veins.
How to apply: Apply morning and / or evening onto the interested areas and massage with circular movements until completely absorbed. The appearance of redness is a consequence of the instant effect of active ingredients.
Paraben free - Mineral oils free - Vaseline free - Dermatologically tested