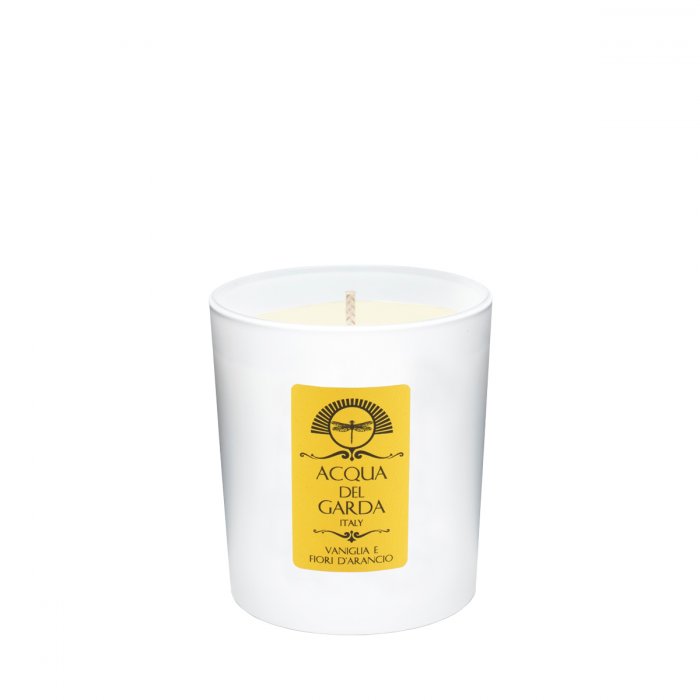 Scented Candle
Vanilla and Orange Blossom
150 G
A scented candle with a heart of Vanilla that interweaves harmoniously with the fresh Citrusy notes of Orange blossom and Lemon. The warm hints of Cedar Wood and Tonka Bean in the background bring to mind sweet memories of the past.
Scented Candle – it burns for 36 hours.
Never leave a burning candle unattended.
Burn candles out of the reach of children and pets.
Place candles at a distance of 10 cm from eachother.
Never place a burning candle near curtains or other flammable objects.
Do not place a burning candle close to a heat source such as sunlight, a heater or a fireplace or in a draft.
The wick should not be longer than 1 cm. If the wick is longer, it may smoke and flicker. If necessary, cut the wick before lighting the candle.